Dr. Sweta Lunkad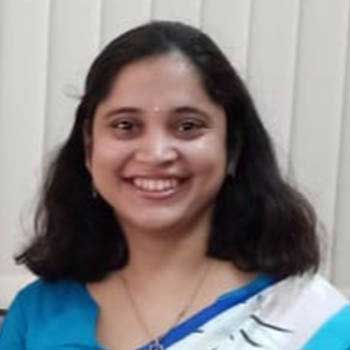 Dr. Sweta Lunkad - Best Senior Consultant Hematologist in Pune
Dr. Sweta Lunkad is currently working as senior consultant haematologist at Lakshya Cancer Hospital in Pune, Maharashtra. She handles her daily OPD or IPD basis diagnosing, counselling and treatment planning for her valuable patients. Having huge experience in different transplants, like Autologous, Allogenic, MUD and haploidentical transplant, she is specializes in both adult and paediatric bone marrow transplants. She is known as one of the best transplant physicians in India who able to do lots of transplants for unique & rare diseases such as SCID, HLH, Multiple sclerosis, and Osteopetrosis. She is most passionate and clever haematologist in Pune.
Dr. Sweta Lunkad - Qualifications, Designation, Experience and Awards:
Dr. Sweta Lunkad is head of top BMT centre in Pune and completed her Transplant Training and Bone Marrow transplant in prestigious university AIIMS from New Delhi. It is one of the best bone marrow transplant centres for diseases such as aplastic anaemia, Thalassemia, MDS/Leukaemia's Lymphomas and Myelomas. She has attended various publications and presentation across many international as well as national conferences.
She has completed her MBBS degree from well-known medical college BJMC which is located at Pune
She has Done DNB medicine from Jag Jeevan Ram Railway Hospital from Mumbai.
She pursued DM from AIIMS, Delhi, which is one of the best institutes for training in India.
Get fellowship in Bone marrow transplant from BLK, Delhi.
She has done with multiple International conferences such as American Society of Haematology, European Haematology Association, Indian, International Myeloma Congress, Asia Pacific Bone marrow Transplantation Society and European BMT conference.
Dr. Sweta Lunkad - Specialization and Experience
Leukaemia/Myeloma and Bone Marrow Transplant She has huge experience in benign, malignant haematology, and even in treating Acute and chronic leukaemias, lymphomas and myelomas. She gives treatment on the disorders such as TTP, ITP, AIHA and other benign disorders.