Dr. Reshma Puranik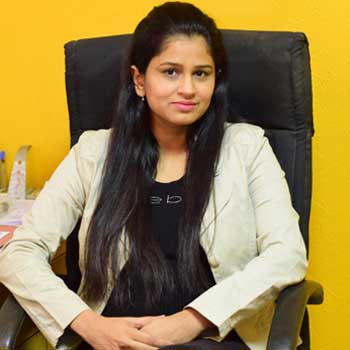 Dr. Reshma Puranik - Consultant Medical Oncologist and Haemato-Oncologist in Lakshya Cancer Hospital Pune
Dr. Reshma Puranik is worked as the Consultant Medical Oncologist and Haemato-oncologist in Lakshya Cancer Hospital, Pune, Maharashtra. She is very dedicated with her work and can easily manage her daily OPD, diagnosing, counselling, and treatment planning for patients for chemotherapy and medical management at our hospital. With her vast knowledge in this field, she is expertise in treating malignancies that generally occurred in females. These diseases include breast and cervix cancer. We ensure that Females can feel more comfortable and relax with her treatment. She also tries at her best to develop cancer awareness in females. Some other hematological malignancies which include leukemia's, lymphomas and multiple myeloma can be managed by her.
She is very talented cancer doctor and proficient in treating diversified cancers such as lung, thyroid, cervix, breast, head, sarcomas, skin and Gastrointestinal.
Dr. Reshma Puranik - Qualifications and Designation:
Completing her graduation in MD Medicine from the most reputed and topmost B.J. Medical College and practice from Sassoon General Hospital in Pune, Dr. Reshma Puranik has raised her name across wide variety hospitals. After Graduation, she has completed her DM in Medical & Pediatric Oncology and Haemato-oncology from Gujarat Cancer Research Institute which is the largest cancer centre located at Ahmedabad.
Additional Qualifications and Experience of Dr. Reshma Puranik:
Pursued her Diplomate of National Board (DNB) in General Medicine
She is Member of Royal College of Physicians, UK (MRCP, UK).
She has done het Post graduate diploma in Geriatric Medicine from Indira Gandhi National Open University, New Delhi (IGNOU).
European Society Certified Medical Oncologist (ECMO)
Attended many national conferences.